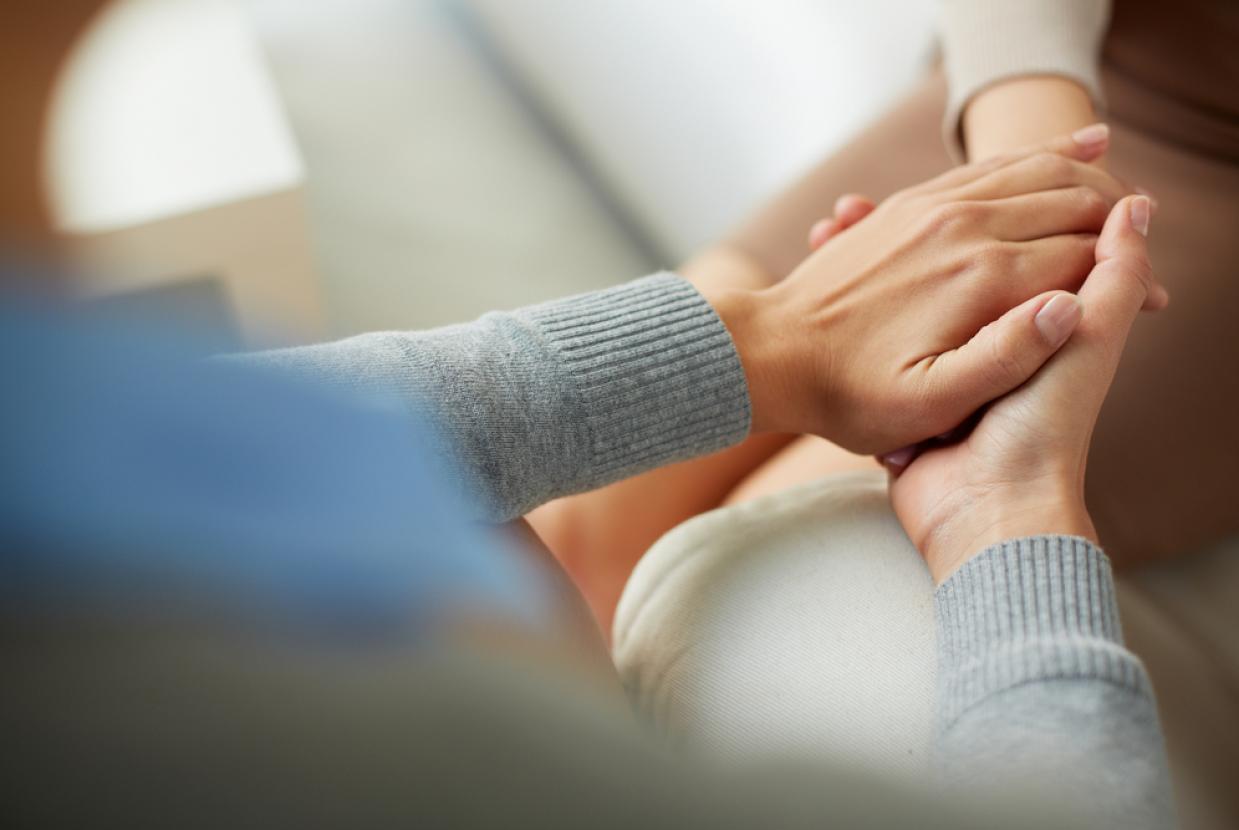 This section provides information for staff who have experienced a personal bereavement and are dealing with grief.
Taking Care of You
Information for health and social care staff who provide care and support to patients, relatives and colleagues in situations related to death and bereavement. The Trust's Bereavement Coordinator is Dr Sharon McCloskey. Tel: 028 3756 0085, Sharon.McCloskey@southerntrust.hscni.net
This guidance has been developed to help you care for yourself, especially when you are exposed to emotionally charged situations that can arise following the death of a patient or when you are supporting bereaved people in the course of your work.
In this guidance you will find;
Suggestions for strategies you can use to take care of yourself and your colleagues
A list of the supportive policies and provisions made by your employer for your emotional health and wellbeing
Signposts to useful sources of information, advice, training and publications available from professional and support organisations.
This guidance has been developed by the Southern HSC Trust Bereavement Forum, a multidisciplinary group established to promote efficient and compassionate care to dying and bereaved people and to raise awareness of the importance and impact that care at this time has on patients, relatives and staff.
Open the guide here
Trust COVID-19 Bereavement Helpline
A bereavement helpline was launched by the Trust on 18th May. A flyer of the service can be found here.
At some point in all our lives we each will experience a bereavement and grief. This can be a very difficult time and it is important to seek help and support. The Trust has developed a resource 'Coping with Bereavement' this booklet contains information on the practical matters that relatives have to deal with following a death, advice on living and coping with bereavement and a list of relevant support agencies. Another resource is also available 'When someone close to you dies a guide for talking with and supporting children'.
Cruse Bereavement Care
The Cruse Bereavement Care Freephone National Helpline is staffed by trained bereavement volunteers, who offer emotional support to anyone affected by bereavement. The number is 0808 808 1677​ and is open Monday-Friday 9.30-5pm (excluding bank holidays), with extended hours on Tuesday, Wednesday and Thursday evenings, when they are open until 8pm.Their website provides more information and resources about bereavement and grief Click Here
Bereaved by Suicide
Help is at hand: Support after someone may have died by suicide in Northern Ireland booklet
Additional support for staff
Other articles on bereavement and grief are available to read below.
Trust staff can avail of free confidential counselling sessions via the Inspire Wellbeing service - Its Good to Talk - formerly known as Carecall. Telephone 0808 800 0002 - this number operates 24 hours a day all year long. The Irish Hospice Foundation has produced a leaflet 'Grief at Work: Supporting a Colleague Who Has Experienced a Bereavement'.
Barnardo's Child Bereavement Service
Barnardo's telephone helpline is now available to offer guidance on ways to support a child when someone dies.
Advice line Number: 07867 372711
Currently available on: Monday, Tuesday and Friday: 10am-1pm.
Email: cbsreferrals@barnardos.org.uk
The booklet below is available from Barnardos
Childhood Bereavement Network
This is the main hub for those working with bereaved children, young people and their families across the UK. Below are some links to resources and services.
Covid19: Resources for Bereavement Organisations
Covid19: Supporting Bereaved Children and Young People
Barnardo's Child Bereavement Service here
Special Services of remembrance and reflection
The Trust's Chaplaincy teams hold a number of services throughout the year to remember babies, children, patients and staff who have died. The dates of these services, which usually take place in April/May and November, will be posted on this website and are published in local press, church bulletins etc.
Further information
More information can be found on the Trust's website (bereavement page) including publications on dealing with loss of a pregnancy, death of a baby/child, sudden death and other topics as well as special events. Some of these resources are also available in a range of languages.