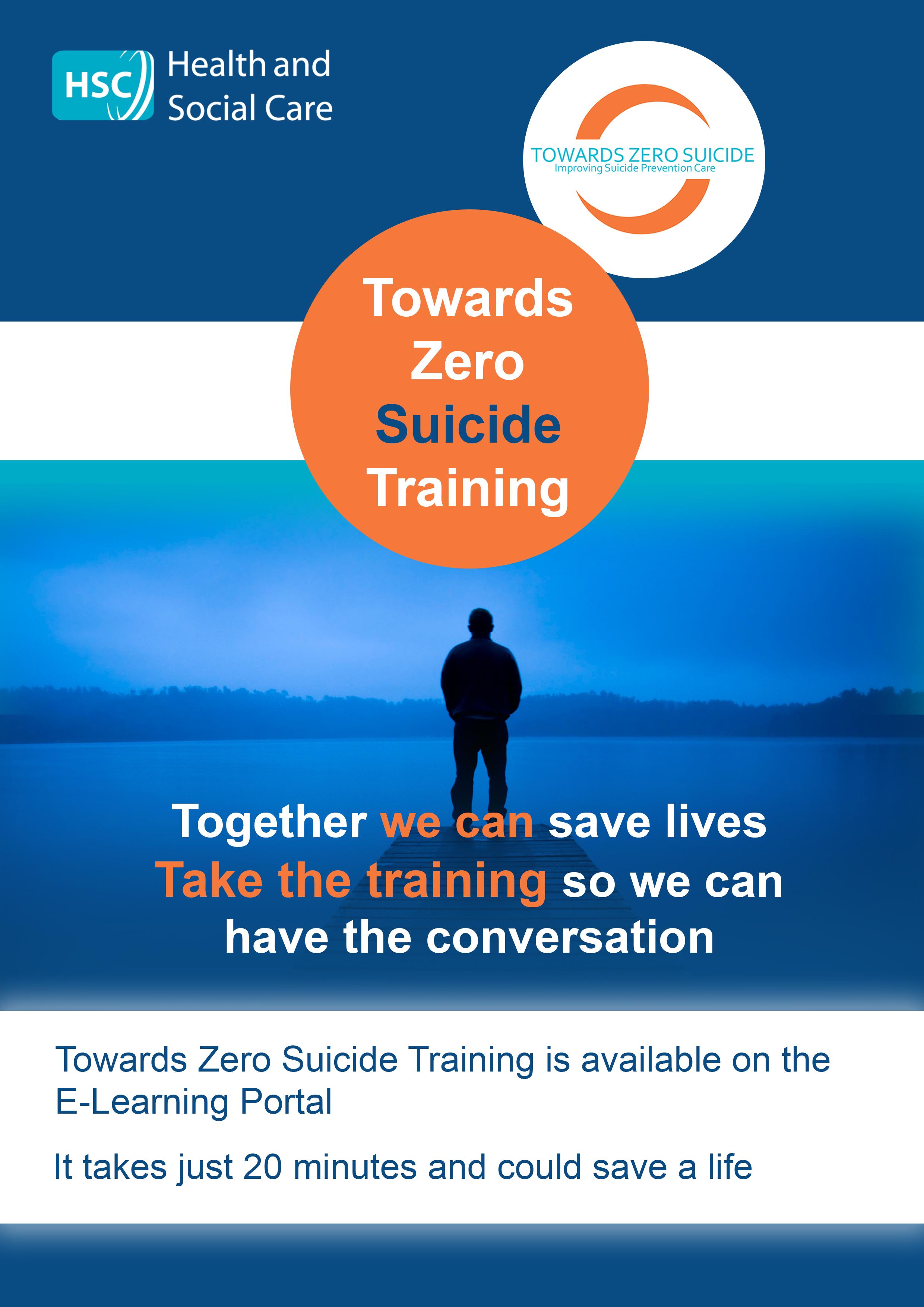 World Suicide Prevention Day - 10th September
Liz McGrath, Towards Zero Suicide Coordinator presents a short video below about the Towards Zero Suicide Awareness Training.
Trust staff can complete this e-learning module via the HSC E Learning Portal http://www.hsclearning.com by going through the HSC portal it will form part of your training record so you will be able to recall/have a record of when you completed it.
This e-learning module has been developed by Mersey Care NHS Trust, who are part of the Zero Suicide Alliance. It provides some fundamental information and tips that will help you to have a helping conversation with someone who may be thinking about ending their life. In order to complete the module you need to answer the pre-knowledge quiz, and then progress through the slides and video clips and finish by completing the post module quiz to help us determine the usefulness of the course. When you print your certificate to verify you have completed this module, you will also receive a copy of the Directory of Mental Health Services for your local area for your future reference. Please save this and file it somewhere useful.
Members of the Public can access the same training for free via https://www.zerosuicidealliance.com/
For information on looking after your Imental health visit: www.mindingyourhead.info
If you are or someone you know is in distress or despair, Lifeline is here to help. Visit www.lifelinehelpline.info or call 0808 808 8000