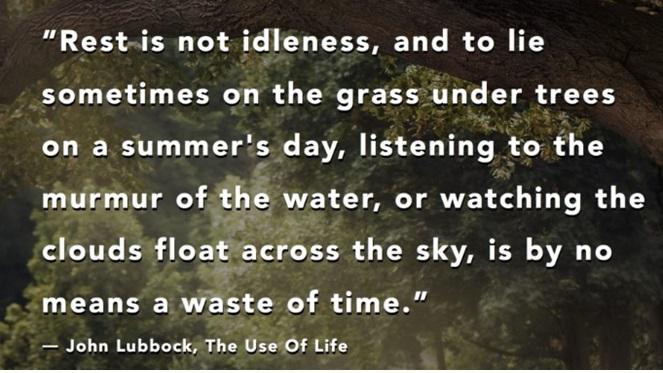 **Why You Need Rest, Restorative Sleep and Relaxation. Look After your Energy Levels - This Week's Focus - COVID-19**
Healthcare staff have faced many challenges and demands since the outbreak of COVID-19. This week we look at the importance of rest, getting restorative sleep and relaxation - what these mean and why we need to make time for these in our lives.
Rest and sleep are highlighted in the DHSSPS's recently published document 'Supporting the Wellbeing Needs of Our Health and Social Care Staff during COVID-19: A Framework for Leaders and Managers'.
We also discuss the importance of looking after your energy levels and suggest ways in which you can do this and how to address fatigue.
Rest
This podcast features Dr Chatterjee a leading public health figure, GP, Author and Presenter speaking with Claudia Hammond on 'Why You Need More Rest'. Claudia is a Psychologist and is also the Author of a book called 'The Art of Rest: How to Find Respite in the Modern Age'
If you need a reminder of why rest is so important – and permission to do it, without feeling guilty – this is it. During the discussion Claudia highlights some key points:
Rest doesn't have to mean being inactive.
Rest means different things to different people – find out what works for you. Do something that helps you relax, switch off and that is enjoyable.
Don't keep putting off rest – if you only allow yourself rest time when you've done everything on your to do list you might never rest. Accept that your to do list will never be done.
See if you can cut down on your life admin eg emails, use of technology so that there is a clear distinction between work time and personal time.
In order to make time for rest you may need to adjust the overly high standards and expectations you place on yourself.
Does rest have a PR problem and need to be reframed in the same way that sleep is now viewed and valued?
Having a rest is not being lazy and we all need to give ourselves permission to have a rest.
Productivity and creativity can be boosted by having a rest or a break even if this is only a short time away from work as it allows us time to think and we can feel refreshed and recharged.
What you choose to do with your time and how you feel about it can influence whether you experience a positive feeling of being rested.
Make time for solitude - 5 of the top 10 activities featured in results from the rest test survey were those that people tend to do alone.
While going online may be a pleasurable habit it is not necessarily something that make people feel rested. The use of technology hardly featured in the top 10 results. That being said we can use technology in a more structured way - plan what we'll watch rather than just watch or flick the remote control all evening, create a playlist that suits your mood and activity, joining a vinyl club and really listen to music and connect with other people, print our colouring sheets - why should this activity only be for children - evidence shows that it works for adults too.
The Rest Test
Claudia was part of a team that took part in the Rest Test which was conducted by Durham University involving over 18,000 participants from 134 different countries. This online survey's aim was to investigate the public's resting habits and their attitudes towards relaxation and busyness, and the results were unveiled during BBC Radio 4's programme The Anatomy of Rest (start listening from 2mins 15 secs into the broadcast which is 46 minutes long).
In this programme Claudia with guests Lemn Sissay, Robin Ince, Claire Martin, Kathleen Jamie and Jules Evans, finds out what rest means in the modern world and reveals how the UK relaxes.

Over two thirds (68 per cent) of the public reported that they would like more rest. The results of the survey, led by Durham University researchers, also revealed that nearly a third (32 per cent) of respondents said they need more rest than the average person, while 10 per cent think they need less.
Dr Felicity Callard, principal investigator on the project and social scientist in the Department of Geography,said:
"The survey shows that people's ability to take rest, and their levels of well-being, are related. We're delighted that these findings combat a common, moralizing connection between rest and laziness."
The survey asked people to choose the activities that they find the most restful. The results show that the top five most restful activities are those often done alone:
Reading (58 per cent) - We have information on bookclubs here
Being in the natural environment (53.1 per cent)
Being on their own (52.1 per cent)
Listening to music (40.6 per cent) - Check out the events page for free concerts and performances
Doing nothing in particular (40 per cent)
Sleep
Dr Rangan Chatterjee's book 'The 4 Pillar Plan' recognises that sleep is a critical pillar of a healthy lifestyle; the remaining pillars being relaxing, eating and movement. Focusing on these four key areas of our wellbeing can allow us to lead a healthy and balanced lifestyle.
Key points about sleep:
Scientists are discovering that how much and how well you sleep is a big factor in your present health and for your future health.
So many discussions of sleep are centered around how many hours a person clocks each night. But the quality of the sleep you get is just as important as the quantity, if not more so.
Sleep is critical for cognitive function in the short term. Lack of sleep can impair attention, working memory, reaction time and executive function (and wreak havoc on your mood).
Sleep hygiene should be a priority at every age. That involves establishing healthy sleep habits such as avoiding late-day caffeine, limiting afternoon naps, skipping out on late-night screen time and being exposed to natural light patterns.
Why sleep and rest are important now
Achieving a work life balance can be challenging at any time but the reality since COVID-19 this has become even more difficult to achieve. Factors such as stress, anxiety, not having time coupled with reduced energy reserves may have resulted in us having less time for rest, relaxation and restorative sleep. It is important that staff take time to recharge and put fuel back in the tank as they recover from the demands of their recent work and make strides to establish existing services albeit in a new way as we continue to protect and service the public.
Another important reason that staff should reflect upon how they prioritise sleep and rest and their energy at this time is that we need to be in good health ourselves in order to be able to mobilise again should a second wave of cases occur.
What is Restorative Sleep?
Restorative sleep consists of the completion of all five stages of sleep, and also the chemical changes that occur within a twenty-four-hour period that allow the brain and body systems to be repaired, heal, and grow. During restorative sleep the brain repairs itself by achieving brain wave regulation and creating needed connections through the brain. The 5 stages are:
1. Light theta wave sleep
2. True light theta sleep
3. Light delta wave sleep
4. Deep slow wave delta sleep
5. Rapid eye movement sleep (REM)
During sleep, the brain is progressing through alternating cycles of light and deep sleep – or sleep stages. These alternating sleep stages allow the brain to heal and restore itself. Difficulties getting to sleep, staying asleep or not getting enough sleep can all affect the amount of restorative sleep that we get. Both the quality and quantity of our sleep are important aspects of our health to consider.
According to Bryce Mander, PhD, an assistant professor at the University of California, Irvine: "There's no downside to making sure you consistently get a good night's rest, no matter what age you are. "There isn't a single organ system in the body that isn't affected detrimentally by sleep loss," "If you disrupt sleep, you disrupt function everywhere. But if you can improve sleep, you might have a chance of improving everything." Bryce Mander reviewed the neuroscience of sleep with colleagues from the University of California, Berkeley.
Difficulty Sleeping?
If you are having difficulty sleeping see the booklet below and visit our main section on sleep put together for World Sleep Day. You may also wish to consider if you are experiencing peri-menopausal symptoms as this period in your life can affect your sleep. For more on the menopause see our dedicated section here
See also our section on anxiety and consider other supports available to you if you are experiencing stress including the virtual stress control classes.
Podcasts
In a recent podcast Dr Chatterjee outlines some of the most actionable tips to help improve the quality of your sleep. Via his regular podcasts you can hear about the effect of artificial light, caffeine and alcohol on the quality of our sleep. "If you don't already, you will be convinced to make sleep a priority in your life".