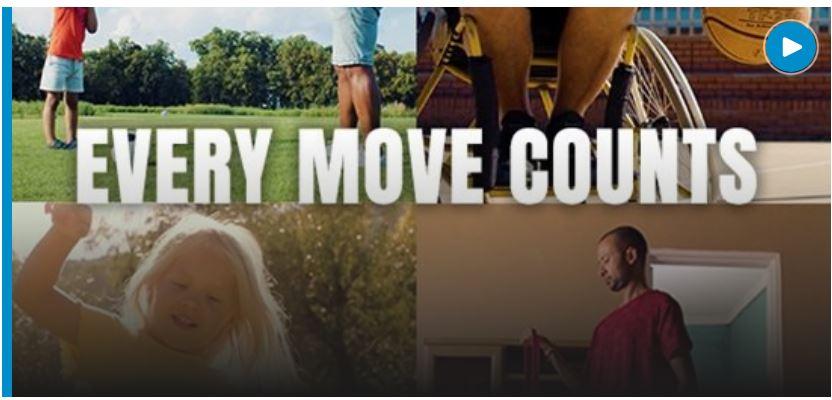 The Trust supports Every Move Counts!!
The World Health Organisation has produced updated Guidelines on physical activity and sedentary behaviour for public health recommendations for children, adolescents, adults and older adults on the amount of physical activity (frequency, intensity and duration) required to offer significant health benefits. For the first time, recommendations are provided on the associations between sedentary behaviour and health outcomes, as well as for subpopulations, such as pregnant and postpartum women, and people living with chronic conditions or disability.
Check out the Every Movement Counts (1 minute)
(click here)
Let's get the message across to staff and service users that every move counts!!!
Full document available: www.who.int/publications/i/item/9789240015128
Key messages: www.who.int/multi-media/details/every-move-counts#