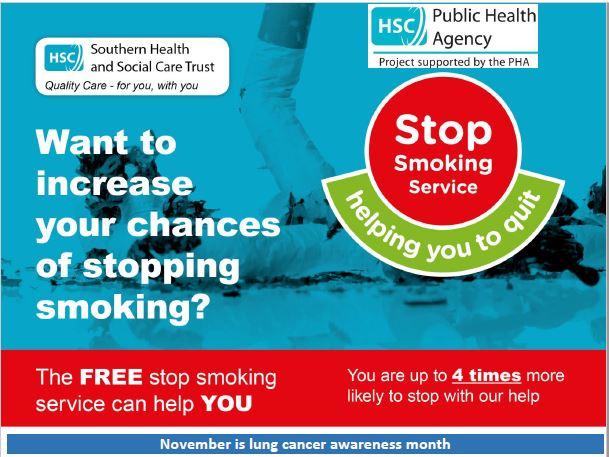 Lung Cancer Awareness Month - Increase Your Chances of Stopping with Our Help
If you smoke, the best way to reduce your risk of getting lung cancer and other lung conditions is to stop
It is never too late to stop smoking and there are many immediate and long term benefits to stopping

If any of your family members smoke, ask them to go outside and not smoke in the house or car. Better still, encourage them to stop smoking for good – for their health and yours too

Exposure to second hand smoke is also a cause of lung cancer, it is important to avoid second hand smoke as much as possible

You don't have to go it alone, there's support to help you, contact details are below.
For further information on stopping smoking see our dedicated section on Umatter.