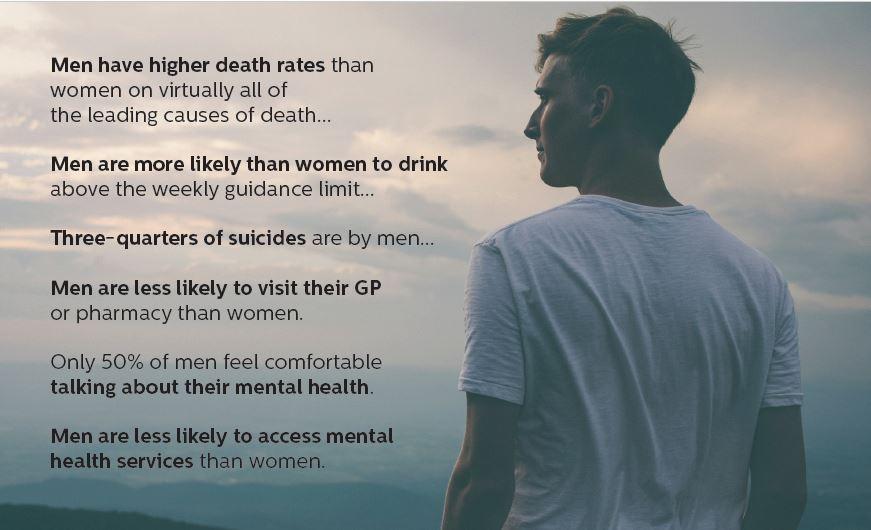 International Men's Day - 19th November 2020 (Focusing on Men's Health)
Health and mental wellbeing issues can affect all of us, but it's widely acknoweldged that men are less likely to seek help when they need it. This year more than ever, it's important to reach out, to start a conversation and seek help if we need to...and let others know it's OK to do the same.

International Men's Day takes place each year on the 19th November, highlighting postive male role models and raising awareness of men's wellbeing; while the Movember campaign continues to highlight male mental health issues, as well as prostate and testicular cancers.

You can find out more on each here: internationalmensday.com / ie.movember.com or use the Men's Health Toolkit developed by the Trust here
Details of this year's World Suicide Prevention Day including local mental health supports and suicide awareness training are available here

Prostate Resources

prostate-cancer-uk-awareness-talk- 2018-full-length (Frank McNally).pdf

know_your_prostate-ifm.pdf

Know your risk infographic.pdf

understanding_the_psa_test-ifm.pdf