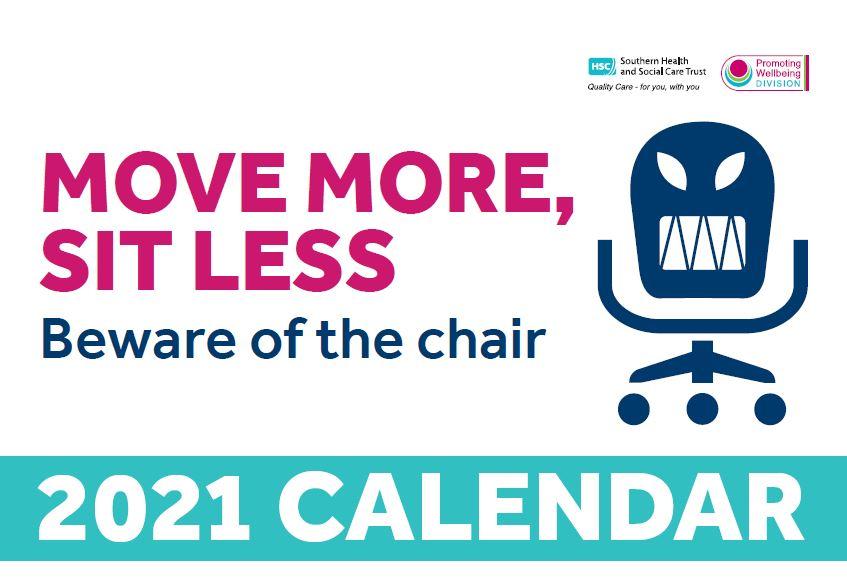 Health and Wellbeing Calendars (2021) - Which Will You Choose?
We've pulled together a few health and wellbeing calendars to help you look ahead to this year with the help of some positive and health related information.
While you may not be able to plan your usual activities it is still important to have things to look forward to and to plan in activities that support your health and wellbeing, make time for self-care. Little and often is much easier to achieve and you're more likely to take small steps than make radical changes.
If you talk about it, it's a dream, If you envision it, it's possible, but If you schedule it, it's real. Tony Robbins
New - Southern Health and Social Care Trust - Physical Activity Calendar 2021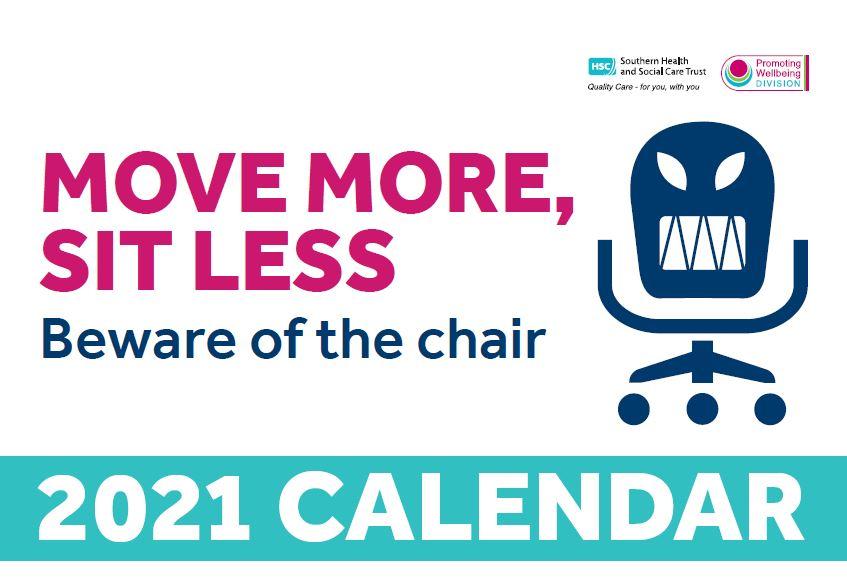 This calendar will give you lots of information and encouragement to stay active, move more throughout the year. Download it here
New - Southern Health and Social Care Trust - Health and Wellbeing Campaign Calendar 2021
This calendar will let you see the year ahead and many of the health campaigns that take place together with links to the organisation that leads the campaign. This is a handy planning resource for our health champions. If you'd like information about becoming a health champion, please email Nina.daly@southerntrust.hscni.net | Tel: 028 3756 4488. This calendar can be downloaded here
New - Each Month on Umatter you'll find the latest Action for Happiness Calendar
This calendar is themed and each month it highlights one of the 10 keys to happiness. The calendar is one of a number of practical resources produced by the Action for Happiness organisation. For further details visit: www.actionforhappiness.org
New - Workplace Random Acts of Kindness Calendar 2021 2021
This calendar provides inspiration for Random Acts of Kindness within the workplace. To download the calendar click here
New - UNmind Mental Health Campaign Calendar 2021
This calendar lists various mental health campaigns, national, international. Please note the Trust may only directly support some of these campaigns. This publication is for information only and may be a useful resource for health champions (see above). To download this calendar click here