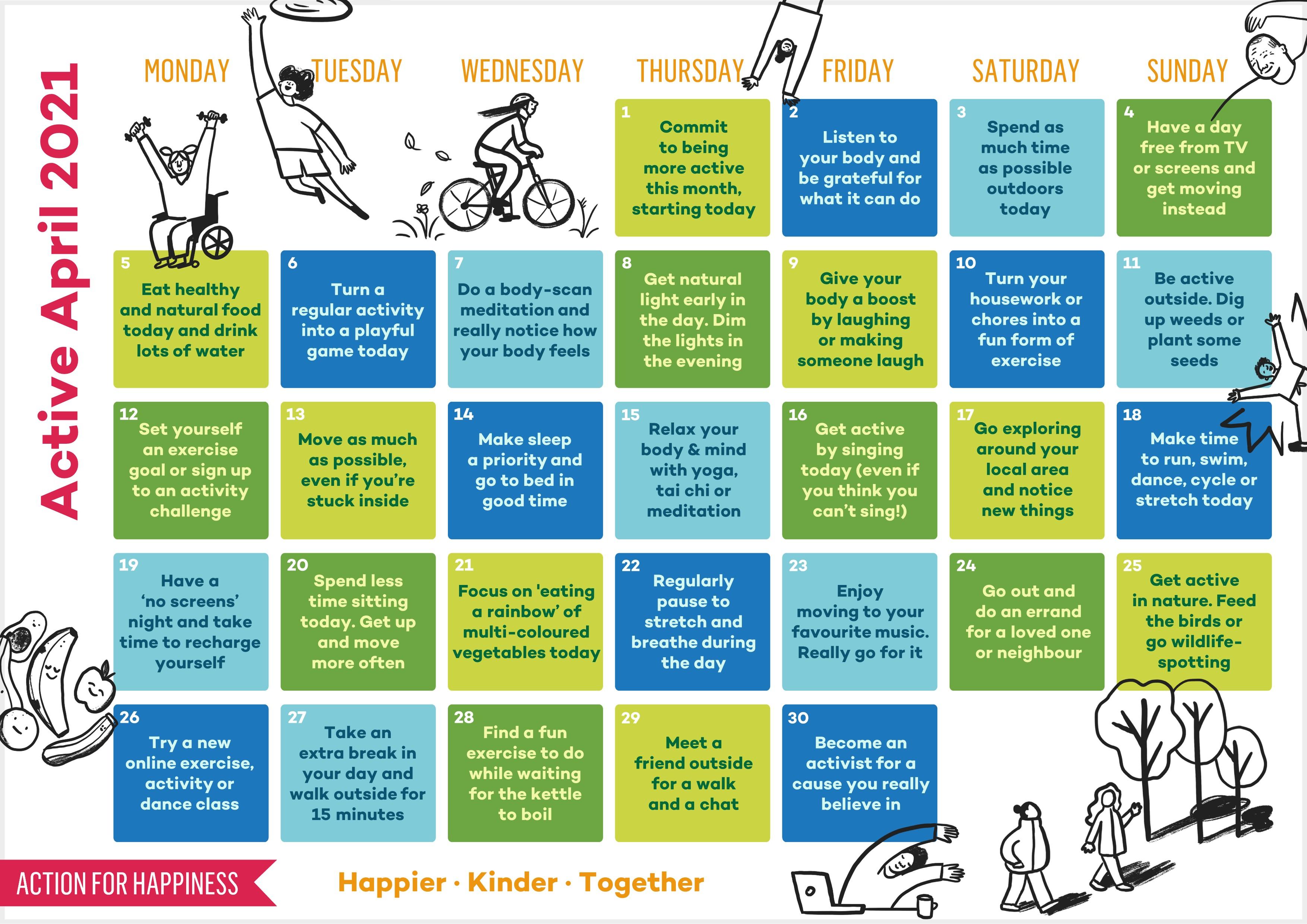 Happiness Calendar - Active April 2021 - Let's take the time to pause, breathe and really take in what's all around us
Daily actions to help make yourself and others happier
Keeping active is a great way to boost our mental wellbeing. So this month we're encouraging everyone to get moving and get outdoors as much as possible. Whatever your circumstances or physical limitations, you can find your own ways to be a bit more active. We don't need to run marathons - there are simple things we can all do to take care of our bodies, like unplugging from technology, reconnecting with nature and getting more sleep!
Print and share this calendar with your colleagues and family.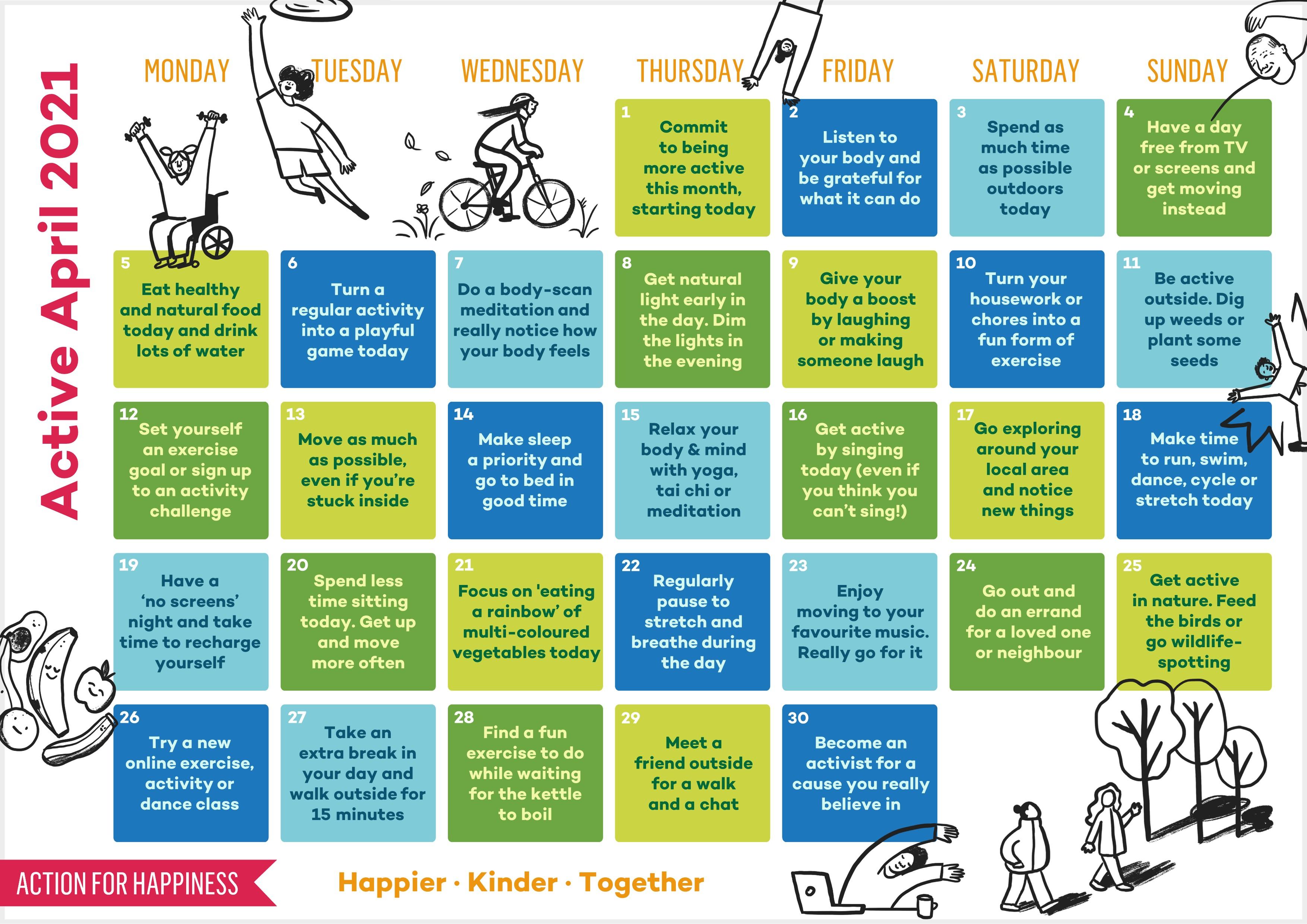 Download the PDF version of the April Calendar Here
You can also download for free the Action for Happiness App (via the App Store) for
a friendly daily action 'nudge'
receive inspiring messages
connect with like-minded people.
The Action for Happiness believes in 10 keys for happier living. Join the movement. Be the change.
Download the posters below for your workplace.
We all want to lead a happy life and want the people we love to be happy too. But as a society we are not giving this enough priority. Despite decades of economic growth we are no happier now than we were sixty years ago. We need to re-think our priorities. The good news is that our actions and choices can affect our happiness. What makes us happy has less to do with our money or possessions and more to do with our attitudes and relationships with other people.
Action for Happiness is a movement of people from all walks of life who are taking action in their personal lives, communities, workplaces and schools to help create a happier and more caring society. We help people learn practical ways to increase their well-being and make others happier too, all based on the latest scientific evidence of what really works. You can start with our 'Ten keys to happier living'. A happier world is possible. Your actions really make a difference.
Join the movement. Be the change:
"I will try to create more happiness and less unhappiness in the world around me."
The Action for Happiness pledge
For further information and resources visit: www.actionforhappiness.org/