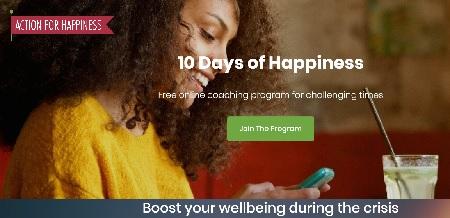 Free 10 Days of Happiness - New Online Coaching Program
The Covid-19 crisis is a big challenge for our mental health. So the people who bring us our monthly happiness calendar that we've been sharing on Umatter for some time now, have just launched a new program to boost your wellbeing in these difficult times.
To join this free programme click here
10 Days of Happiness is a free online coaching program which guides you through daily actions for happier living. It is designed for challenging times, based on the latest research from positive psychology, neuroscience, and behavioural science.