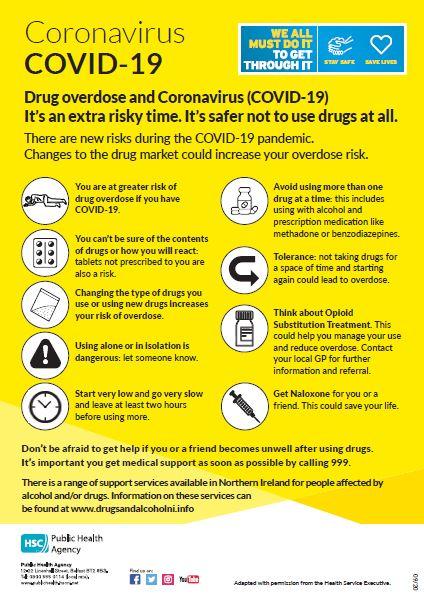 Drugs, Alcohol and Covid-19 - Recent Publications from the Public Health Agency
The Public Health Agency has produced a poster to raise awareness of Drug overdose and Coronavirus (COVID-19). The poster below can be downloaded from here.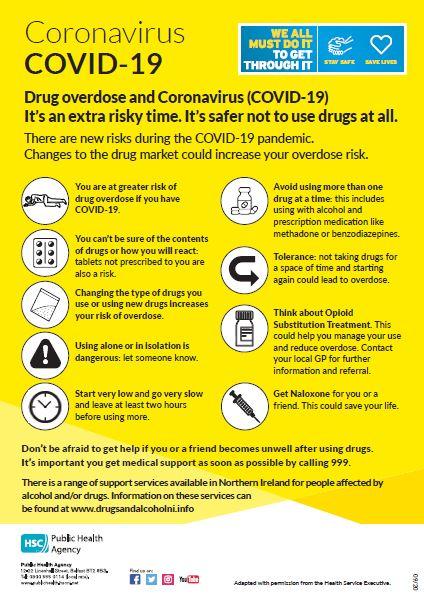 The poster provides harm reduction advice for people who use drugs, highlighting the additional risks in relation to the coronavirus pandemic.
The Department of Health (NI) "Guidance for Alcohol & Drug Services in Northern Ireland to best deliver Treatment & Care during the COVID-19 pandemic" has also been published.
There continues to be a range of information available on PHA website https://www.publichealth.hscni.net/covid-19-coronavirus including downloadable information resources https://www.publichealth.hscni.net/publications?keys=coronavirus