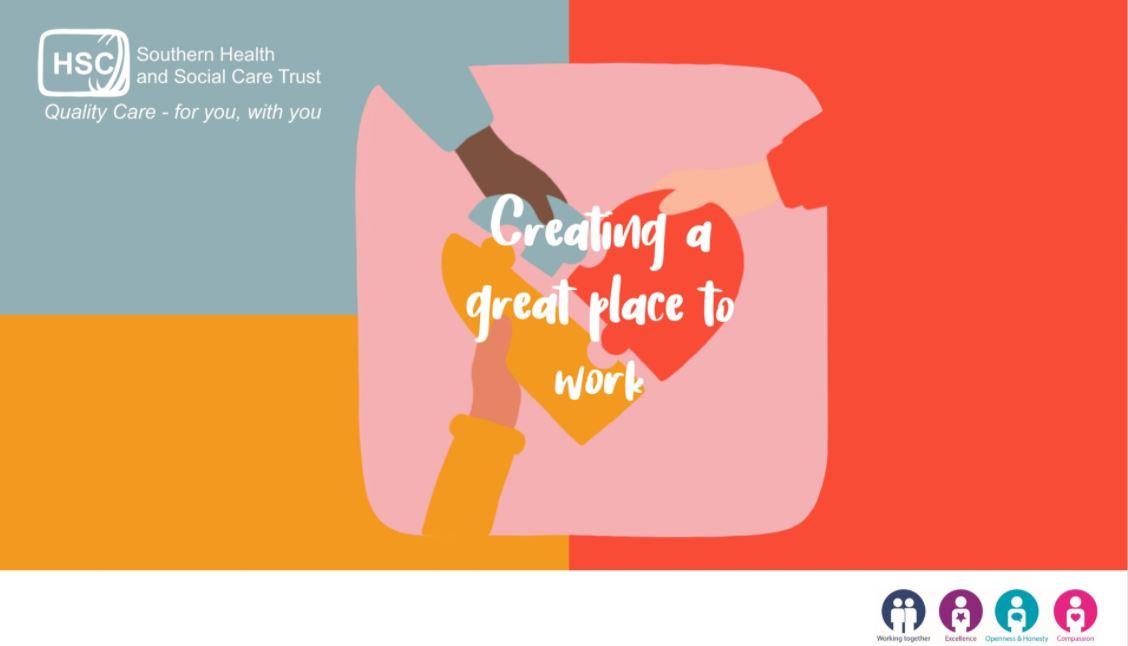 Creating a great place to work
This initiative has been developed in response to what you, our people, told us was important to you and offers a range of learning and development opportunities for all our people, at any level, across the Trust.
It includes learning and development opportunities that support 3 key areas: Health and Wellbeing; Relationships; and Behaviours and are for everyone; with some also targeted at anyone with Line Management responsibilities (Team Leaders).
Click here to view the brochure and find out more about the initiative or click here to access the online materials, and/or to book onto the facilitated sessions.
For any further information please email our Organisational Development & Learning Service click here