COVID-19 Information for staff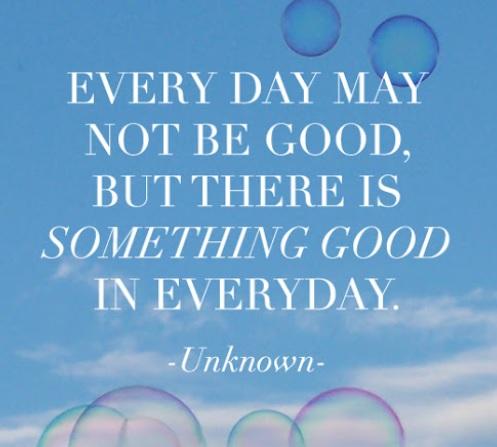 **Losses, disappointments and unexpected gains during COVID-19**
COVID-19 has both brought us losses on many different levels. Those which have been sudden and outside of our control, have been especially difficult to accept and process. Disappointment has been experienced through lost plans and celebrations, lost opportunities to realise our dreams. From the great to the minor losses there has also been a very real experience of grief for many.
Next week we will be examining the topic of grief and bereavement from the loss of a loved one in detail - this week's article does not extend to this level of loss and grief.
It has been especially challenging for people who has lost someone they love during the pandemic, regardless of their cause of death, as the ways in which we typically grieve and honor our loved ones are unavailable or altered. If your loved one has recently died, this article offers suggestions for grieving (link is external)during this incredibly difficult and isolating period. See also below some information on Cruse Bereavement Care.
Cruse Bereavement Care
The Cruse Bereavement Care Freephone National Helpline is staffed by trained bereavement volunteers, who offer emotional support to anyone affected by bereavement. The number is 0808 808 1677​ and is open Monday-Friday 9.30-5pm (excluding bank holidays), with extended hours on Tuesday, Wednesday and Thursday evenings, when they are open until 8pm.Their website provides more information on resources on how bereavement and grief may be affected by this pandemic. It covers some of the different situations and emotions bereaved people may have to deal with. Click Here (link is external)
Loss during COVID-19
Amidst the business of keeping ourselves safe and adjusting to this new way of life, many of us haven't been consciously aware that we are walking around with unresolved grief.
This week on Umatter we examine the psychological and emotional reactions that covid-19 has generated and while the losses, disappointments and grief have been huge for many people we also acknowledge that this experience has brought about some unexpected gains.
Below we present an extract from an article that was recently published by Psychology Today 'Necessary Self-Care During COVID: Working Through Loss. What our losses really look like during COVID-19 — both big and small (link is external)'. We present a summary of some of its key messages and reflect upon the various categories of loss so that we might better understand this topic in its true complexity.
Key Messages to Consider
It's important to validate your feelings and work through them especially those related to feeling out of control, sadness about lost lives and opportunities, and real, authentic grief. Regardless of how "big" or "small" your personal losses feel, they are all important to be worked through.
It's human to be sheepish about facing our strong feelings and grief is one of the strongest of them all. We can be hesitant to take time to feel, let alone to work through our emotions.
Our lack of awareness, feelings of guilt or inexperience in naming and working through our feelings, can be challenges we need to face so that we can navigate the coming months well.
Grief must be acknowledged to be resolved. To move to the other side of the emotional fallout that comes with loss, we must own the reality of what we are facing and do what we can to feel our way through the sadness, anger, and other complex emotions that present themselves.
This is hard work. The first step is naming and understanding our grief and losses so that we can invite them and work them through.
Categories of loss
(each of these points are expanded upon here)
Object Loss: Losing tangible things involves its own kind of grief and feelings of insecurity can arise. The loss may be by theft or accident to any number of objects to which we are attached. Felt on a personal level these losses can often be minimized by others.

Relational Loss: These losses are the kinds we identify most traditionally with grief. The death of those we love fits here, as do losses related to separations and/or divorces in romantic relationships or friendships. There is also the loss of not being able to hug, comfort and just be with friends or family outside of our immediate homes or if someone in our household is self-isolating. If we are working from home, we can feel isolated and separate from our colleagues/teams as well as being affected by the loss of structure and routine this brings.

Role/Identity Loss: These losses are those related to ways in which we identify ourselves eg seeing ourselves as healthy, fit, or a part of a specific community or as part of a professional community - through our professional roles as many people find their self-esteem and worth tied up in their job. Job loss, redeployment and uncertainty about the future can lead to anxiety, depression and heightened tensions in relationships. This can lead to feelings of hopelessness and lack of motivation. It is at these times that self-care, reaching out, taking a day at a time and looking after our physical health is so important. Titles that help us clarify our role in our communities also fall into this category. Roles related to professional and family life are also relevant. Even the idea of being a free and independent person is core to our sense of identity and the current restrictions/crisis can leave us questioning previous assumptions about feeling safe in the world. Losses in this realm are often deeply felt and frequently go unacknowledged.

Physical Loss: When we experience a change to what our bodies can or cannot do, we experience a unique form of grief.

Deeply Personal (and Often Invisible) Loss: This category includes everything from the loss of security to the loss of control. It also includes the loss of dreams and wishes. Losses relating to events we've been planning, or experiences we've been looking forward to, fall into this domain as well.
The loss of financial security or a job can generate a sense of not only object loss but also feelings of relational loss and challenge our sense of identity and our role in society. The closure of a long established family business may result in feelings of great personal loss and certain occupations may result in feelings of physical loss eg personal trainer, athelete, complementary therapist. COVID-19 has caused job losses and financial insecurity for so many people across the world. See the Umatter sections on family health and financial health for more information and support.
And so to weather the physical isolation, loss of human life, and loss of freedom in how we exist in the world it is imperative that we face our losses… no matter their size. Reaching out and connecting with others and practicing self-care and compassion are very important strategies we need to employ both of which we have examined in previous weeks on Umatter. We must own and work through our grief and in connecting with others realise we are not alone in our experiences. It is crucial that we name our big feelings and do what we can to work them through. Once we've done so, it's compassionate of us to help inspire those around us to do the same. Together, we can weather this storm…the one on the inside of ourselves and the one facing the world. For some ideas on how to work through big feelings, see this related post (link is external). And remember … asking for help is a strength.
Grief During the COVID-19 Pandemic
This video from the (NICABM) (link is external) National Institute for the Clinical Application of Behavioural Medicine explains the many layers and types of grief and why it so important to acknowledge and process our grief and loss. It also touches upon the gains that we are experiencing right now.
Mental Health
With the COVID-19 pandemic enforcing us into isolation, the uncertainty and the losses all of this can weigh on our mental and emotional well-being. Our busy routines although tiring, also provided us with a structure for the day or week. Having places to go, things to do, and goals to accomplish is mentally and physically stimulating. Without these certainties and routines, depression can easily set in. And for extroverted individuals, quarantine can be downright grueling.
In addition to the interruption of normal life, our fears of how the future might pan out do much to prey on our mental states. It's necessary to take stock of not only our mental health but the health of those around us, near and far. The bottom line is we are not used to living the way COVID is demanding that we live. And we need to watch out for the effects this will have on our mental well-being.
Choosing How We Respond
"Between stimulus and response there is a space. In that space is our power to choose our response. In our response lies our growth and our freedom." – Victor Frankl (link is external)
We often react to life's situations without consciously thinking. We frequently don't choose our behaviours so much as just act them out. However if we focus on the space between the situation and our response we can learn to think before we react. We can grow and change and be different if we can learn to recognise and make use of this 'space.' With such awareness, we can find freedom from both external and internal pressures.
If you would like consider finding your 'space' to respond, rather than instantly reacting, you could try some of the following:
Consider the person you would like to be: Focus on the areas of your life you would like to improve.
Think about the meaning or origin of your reactions: There is a reason that you react as you do. Thinking about this can be very helpful in beginning to change how you respond.
Observe the outcome of your reactions: Pay close attention to the results of your reactions. By bringing negative consequences to your awareness, you will be more motivated to change your reaction to a desired response.
Imagine a better response: Think about better ways to respond. Imagine doing them and the consequences of this. Also imagine what it would feel like to respond more in keeping with what you want for yourself.
Learn a more compassionate approach to yourself: Practice being understanding and patient with yourself—much as you would be supportive of a child or good friend who is working to develop a new skill.
Presently, we are all dealing with very challenging times. We certainly cannot control the situation but what we can do is aim to find our 'space' and control our response.
Alcohol and Substance Misuse
Sometimes we can respond to challenging times by using alcohol or other substances. While this can feel rewarding in the short term, as a response and coping mechanism in the longer term it can have many negative consequences. There is a range of support available if you or someone you care about is struggling with substance use. Click here for further information.
Dunlewey Substance Advice
Offering 1 to 1 counselling sessions remotely via skype / zoom across the Southern area.
Group work has been suspended indefinitely due to Covid19
Contact: Ph 028 9039 2547 or Helpline is open 7 days a week 9.00am - 5.00pm Ph: 0800 088 6725

Alcoholics Anonymous

Community Addiction Team
For a referral into SHSCT addiction services please contact your GP.

Start 360 - crisis mentoring for young people
Start360 Continue to support young people with drug and / or alcohol issues.
All staff are working remotely. The southern service is continuing to use creative and innovative ways ensuring the needs of their clients is fully met and supported.
Contact: Ph: 028 3832 2714 or Email: stephen.barr@Start360.org
Safety planning/zero suicide
Safety planning is a really useful evidence based tool which can help people navigate times of deep distress, where thoughts of self harm or suicide are present. Safety planning is for everyone and is a valuable reminder of what we can do if we find ourselves feeling overwhelmed, hopeless and in any way unsafe. A safety plan helps us look at how we can make our situation safer, ways to get through the moment, what we can do to soothe and calm and ourselves, who we can contact for support and where to go in an emergency/crisis.
To create your own safety plan visit www.stayingsafe.net/ST/ (link is external) - this is a National website for the UK. Among its content is a page listing organisations to contact if you need help now (link is external), please be aware that our local suicide prevention services are not listed on this page. For details of local support organisations for anyone who needs help right now - click here
Unexpected gains
Whilst acknowledging the enormity of the challenges Covid has unleashed, it is important that we acknowledge and perhaps celebrate the unexpected gains, developments and inspirational examples of others that we have seen or tuned into during this experience. We should also take time to consider the personal gains we have noticed or experienced within ourselves – new strengths, a renewed sense of purpose and deepening of our personal values and talents.
This week we are asking staff to share with us examples of 'The Little Acts and Gestures' that are helping to make your life easier and keeping you going…
See the booklet below, click here to open - please note this book was written before COVID-19 and some suggestions for doing good may not be possible due to current restrictions.
Unexpected Gains
Some unexpected gains you may wish to reflect upon
The importance of family is being reinforced right now and most of us are spending more time than usual with those we love – although at times this can be stressful we should not discount the opportunity this has given us.
We're finding new ways to connect with ourselves, with our families, our loved ones, our pets and our spirituality.
We're realising how important community is and are investing in it. This situation has revealed to us how much community means by showing us how far we will go to help each other out, even at great risk to ourselves.
We're deepening our appreciation for the key workers who are the foundation of our society and keep us well in body and mind.
We're realising that we can do things that seemed impossible and we can make sacrifices for the greater good- we have a united purpose.
We're re-evaluating our priorities and values and deciding on what's really important to us.
We're appreciating the talents of others and the ways in which they are sharing their skills and talents with us.
We are taking up new hobbies and interests or revisiting old ones and doing this collectively as well as individually.
We're developing a stronger sense of gratitude and appreciation for the simple things eg nature, the birds singing, less pollution, quieter roads, our daily walk as well as for the people in our lives.
Generosity and community-mindedness is everywhere. Individuals offering to shop for older neighbors, performing wellness checks on loved ones, dropping off care packages to multi-national companies stepping up and offering to help or donate their time, services or resources.
We're using technology in positive ways to let us keep creating and connecting. "Zoom art classes, Skype book clubs, Periscope music sessions, taking live-streamed yoga classes, joining virtual dinner parties, family quizzes and teaching their grandparents how to use FaceTime.
We're realising how much we have relied on easy access to food we love from restaurants to fast food and in their closure we're doing more home cooking.
Recovery College Videos
This week the Recovery College talk about 'Losses, disappointments and unexpected gains'. We believe it is really important to acknowledge the difficulties whilst also then looking at what we can do to help us through and recognise those things we have gained during this time. We are reposting our two videos on 'Hope' because understanding what hope is and how we nurture it is key to topping up and getting us through when we might feel challenged. We have also included a video on suicide awareness and safety planning.
Video 1: Unexpected gains: Ann, Ryan and Elaine discuss the benefits of connecting across teams in developing new ways to support staff wellbeing. This in turn supports high quality, safe and effective service delivery underpinned by the values of respect, compassion and coproduction https://youtu.be/B-xOj-OO0cw (link is external)
Video 2: Losses and Disappointments: Ann and Lisa discuss the different kinds of losses, acknowledge the reality of these and talk about what we can do to support ourselves with this https://youtu.be/CtTktoGgLuw (link is external)
Video 3: Suicide Awareness and Safety Planning: Ann and Lisa discuss the benefits of safety planning and suicide awareness training, highlighting that this is for everyone and suicide is preventable https://youtu.be/IRKh2itp9DY (link is external)
Video 4: Hope: Ann and Lisa discuss what hope is, what takes our hope away and how we nurture hope https://youtu.be/2OyVdIN2kY0 (link is external)
Video 5: Hope Box: Ann and Lisa share their 'Hope Boxes' to show more creative ways of thinking about what gives you hope and having a tangible reminder of these things when we most might need it https://youtu.be/8XcKnGscoRs (link is external)
In previous week's our focus has been:
Next week our focus will be 'Grief and Bereavement'