27 September, 2020 (All day)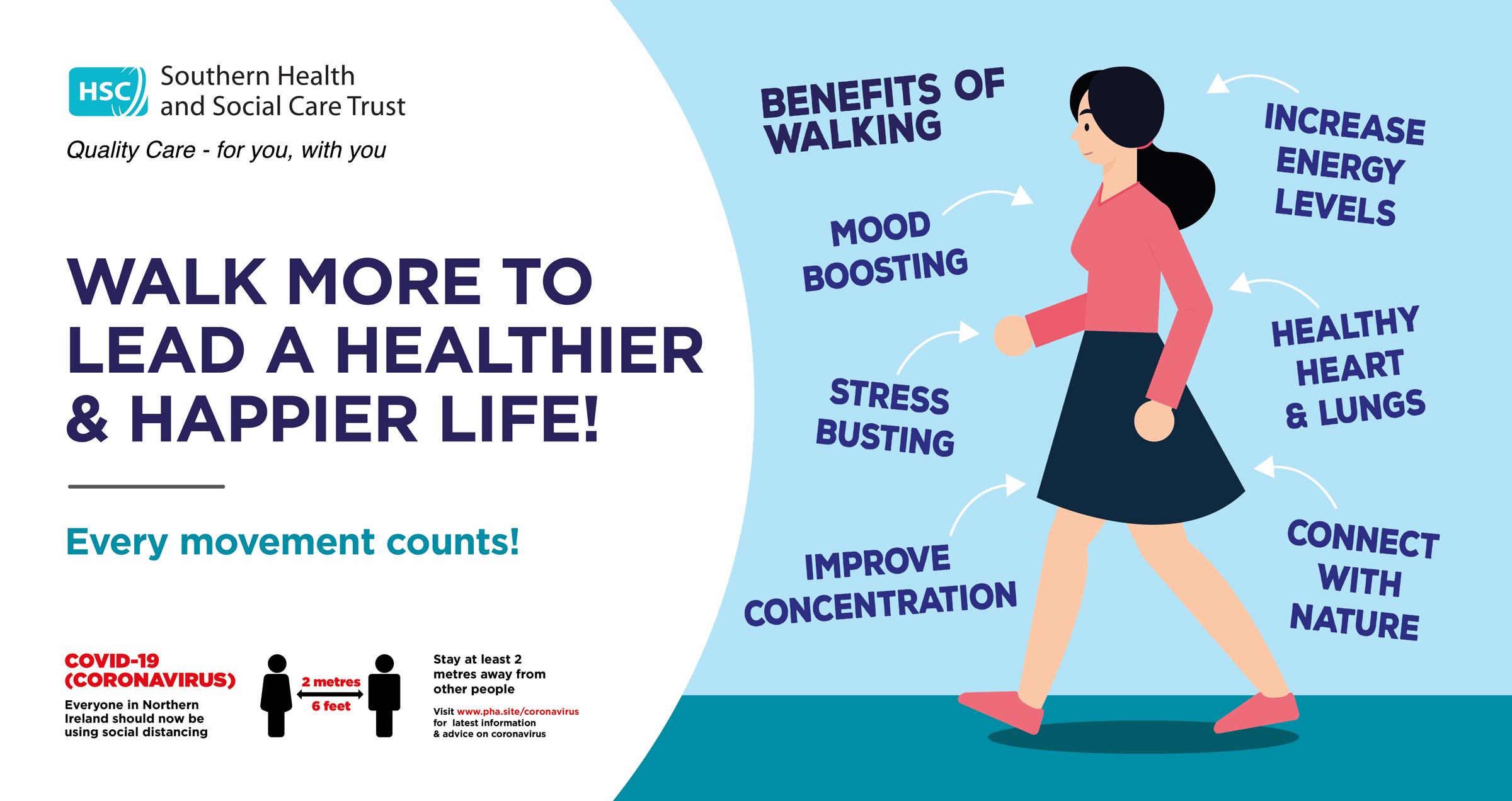 National Walking Day - 27th September 2020 - A celebration of walking together!
We would like to encourage staff to get walking for Get Ireland walking day on the 27th September, I have attached a poster for your information. If you would like to sign up please visit the Get Ireland Walking website.
We want to encourage Walking for Health groups, communities, individuals and families to get outdoors and try walking, while abiding by social distancing guidelines over National Walking Day on the 27th September.
For more information and details on how to participate simply visit: www.getirelandwalking.ie/nationalwalkingday2020
Celebrate & Share
Share a photo or video of your walk through physical.activity@southerntrust.hscni.net. Also Tag @GetIreWalking on Facebook, Twitter and Instagram, your Local Sports Partnership and don't forget to use the hashtags #BeActive #NationalWalkingDay #WalkYourTown #WalkYourArea and #HiddenGems.